Signo te signo crucis et confirmo te chrismate salutis. In nomine Patris et Filii et Spiritus Sancti. (I sign thee with the sign of the Cross, and I confirm thee with the chrism of salvation, in the Name of the Father, and of the Son, and of the Holy Ghost.)
With these words, His Grace the Most Reverend J. Michael Miller, CSB, Archbishop of Vancouver, conferred the Sacrament of Confirmation on 14 young men and women on the evening of July 6, 2017, at Holy Family Church in Vancouver, British Columbia. He was assisted by Holy Family pastor Fr. Daniel Geddes, FSSP, and Mr. James Eichman, a seminarian at Our Lady of Guadalupe Seminary in Lincoln, Nebraska, who was the MC for this ceremony in the Extraordinary Form of the Roman Rite.
The ceremony closed with Exposition and Benediction of the Blessed Sacrament and was followed by a sumptuous reception in the parish hall.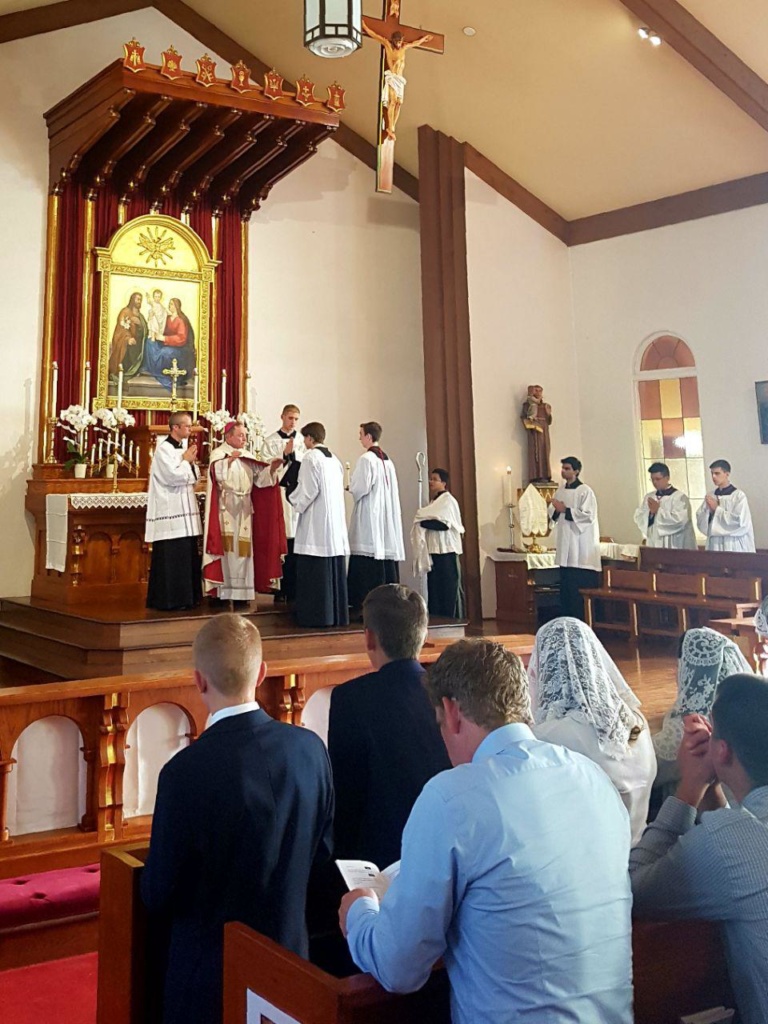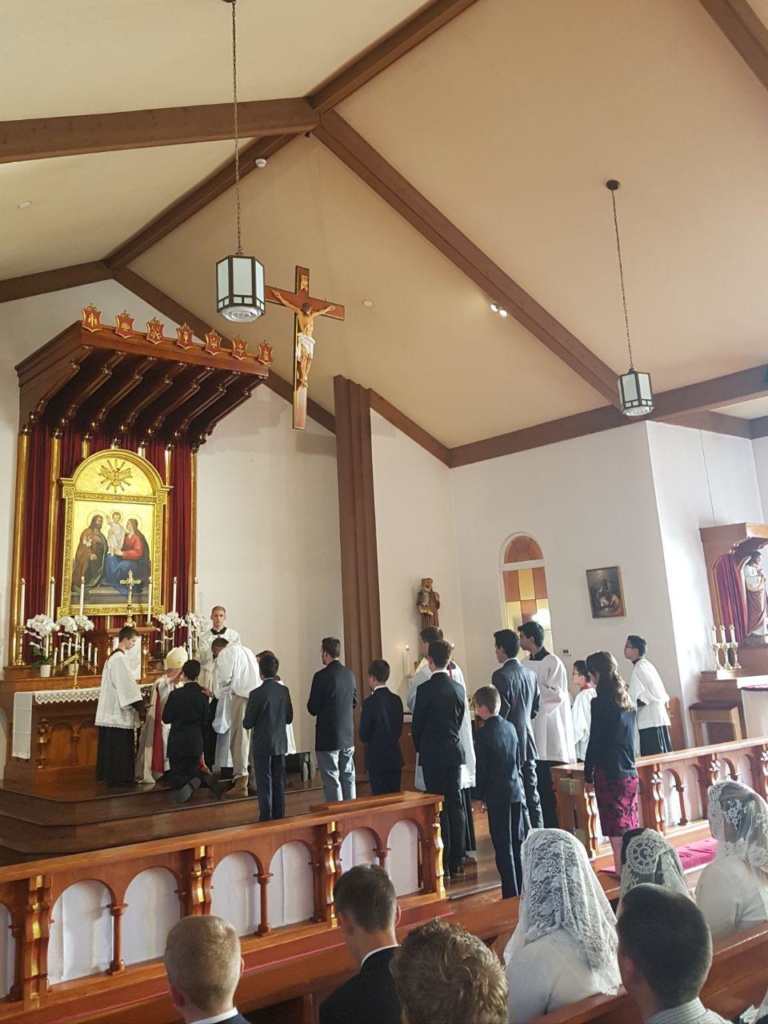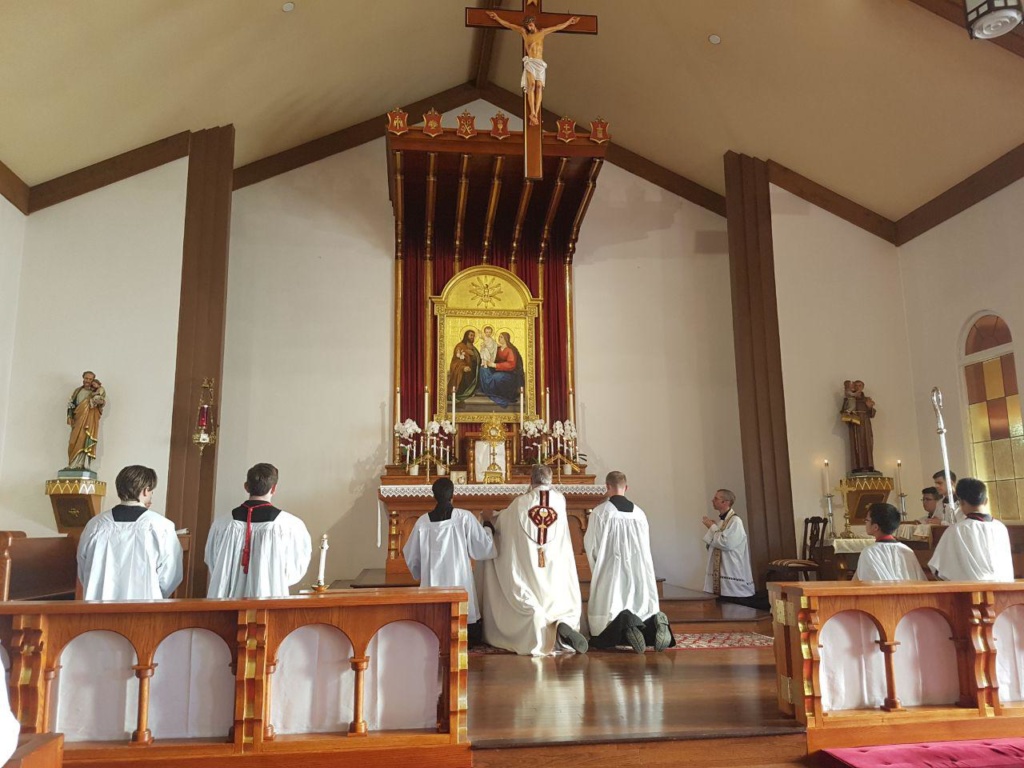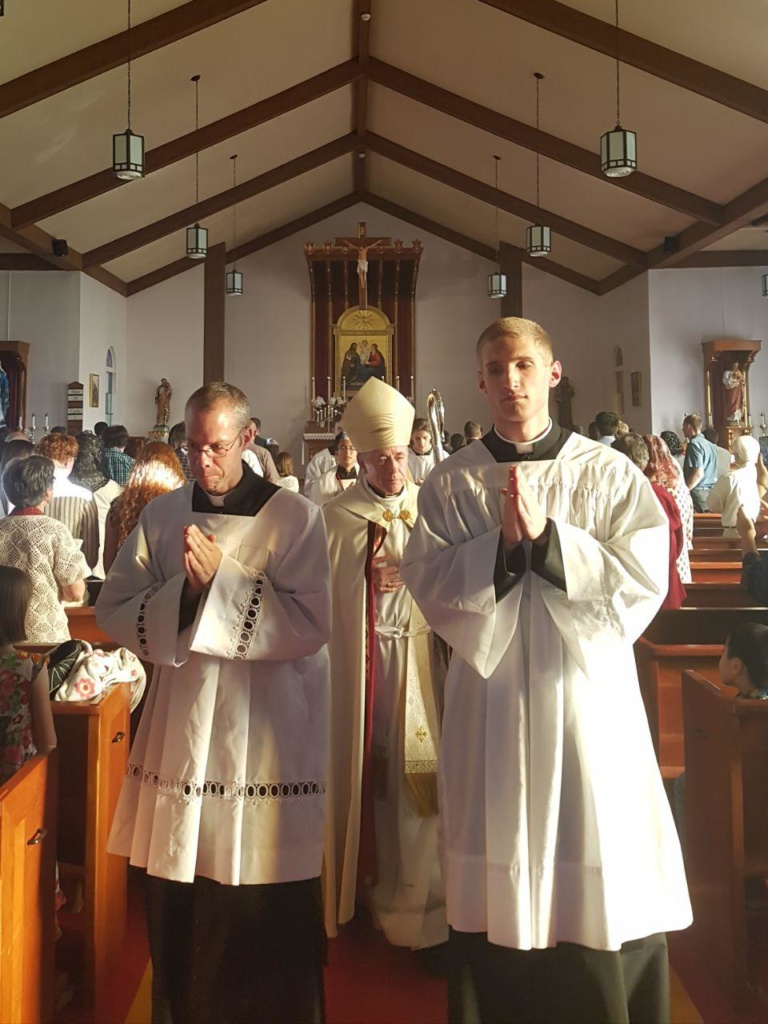 (Photos courtesy of Claire Phillips)